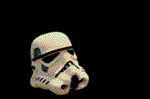 This storm trooper gif would make an excellent mailbox pic on a website.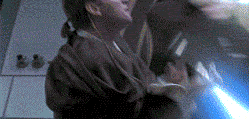 Obi Wan uses The Force.

This animated gif would look good on forums and email. Darth Emoticon vs. Luke.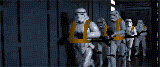 Han Solo- Gladiator! "On Storm Trooper!" (Insert whip sound)

I think this one is pretty funny. Whoever made this has a good sense of humor.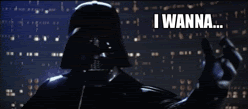 Darth wants to rock!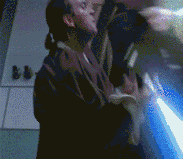 Obi Wan has a lot of talent.
Darth Vader Daddy. Looking at this gif makes him look fatherly, don't you think?
More gifs to come in a couple of days.